Puglia Italy.

16 – 19 Feb 2018.
Traveled to Puglia with some friends and saw some amazing sites and ate good food. What else is there to do!
---
Martina Franca

Arrive at Bari airport then drove to Martina Franca to check into hotel. Visited some hangouts when our friends lived here.
---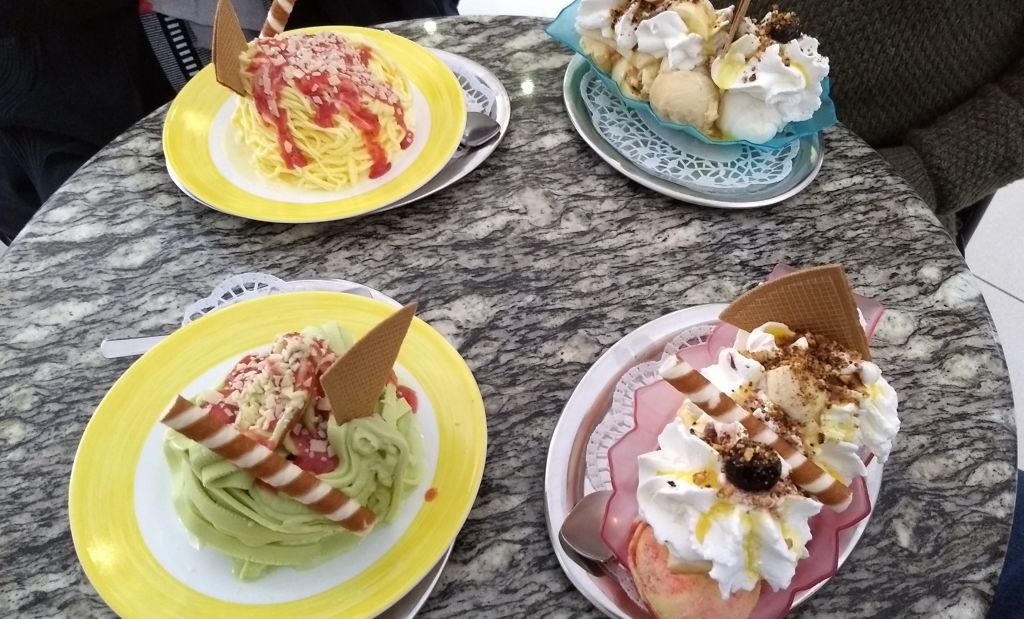 Torre Canne

Strolled the beach area and then had a surprise stop at a gelateria. They had spaghetti gelato a favorite of our friend. I had a massive banana split. Needless to say we all went away stuffed and with a smile on our faces.
---
Matera
A visit to Matera, a city on a rocky outcrop which includes the Sassi area, a complex of cave dwellings carved into the mountainside. Evacuated in 1952 due to poor living conditions, the Sassi now houses museums like the Casa Grotta di Vico Solitario, with period furniture and artisan tools. Nearby rock churches include St. Lucia alle Malve, with 13th-century frescoes.
---
Monopoli
Monopoli is known for the Baroque Monopoli Cathedral, featuring a tall bell tower. In its crypt is an archaeological museum with sculptures and ancient tombs. When you approach the Cathedral it looks like most every other church in Italy , then you walk in and are completely blown away. One of the most beautiful churches we have been in.
---
Locorotondo
Lovely little centro. Had our first lunch there and it was outstanding. Our server was fun and the chef came out to pick our wine. Little winding alleys lead to fun spots to take in the atmosphere.
---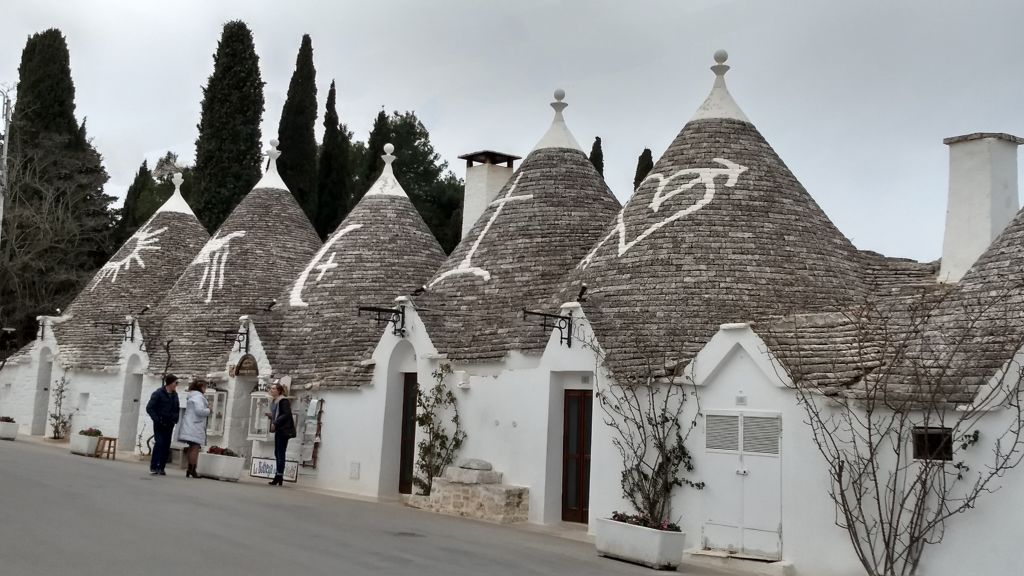 Alberobello
It's known for its trulli, whitewashed stone huts with conical roofs. The hilltop Rione Monti district has hundreds of them. Built using what was available at the time. So entire trulli built without cement, just flat stones piled on top of each other.
---
More Photos here.